Streamline your component assembly and automation processes. Optimize your efficiency. Upgrade your systems with manual, semi and fully automatic technologies expertly matched to your existing resources.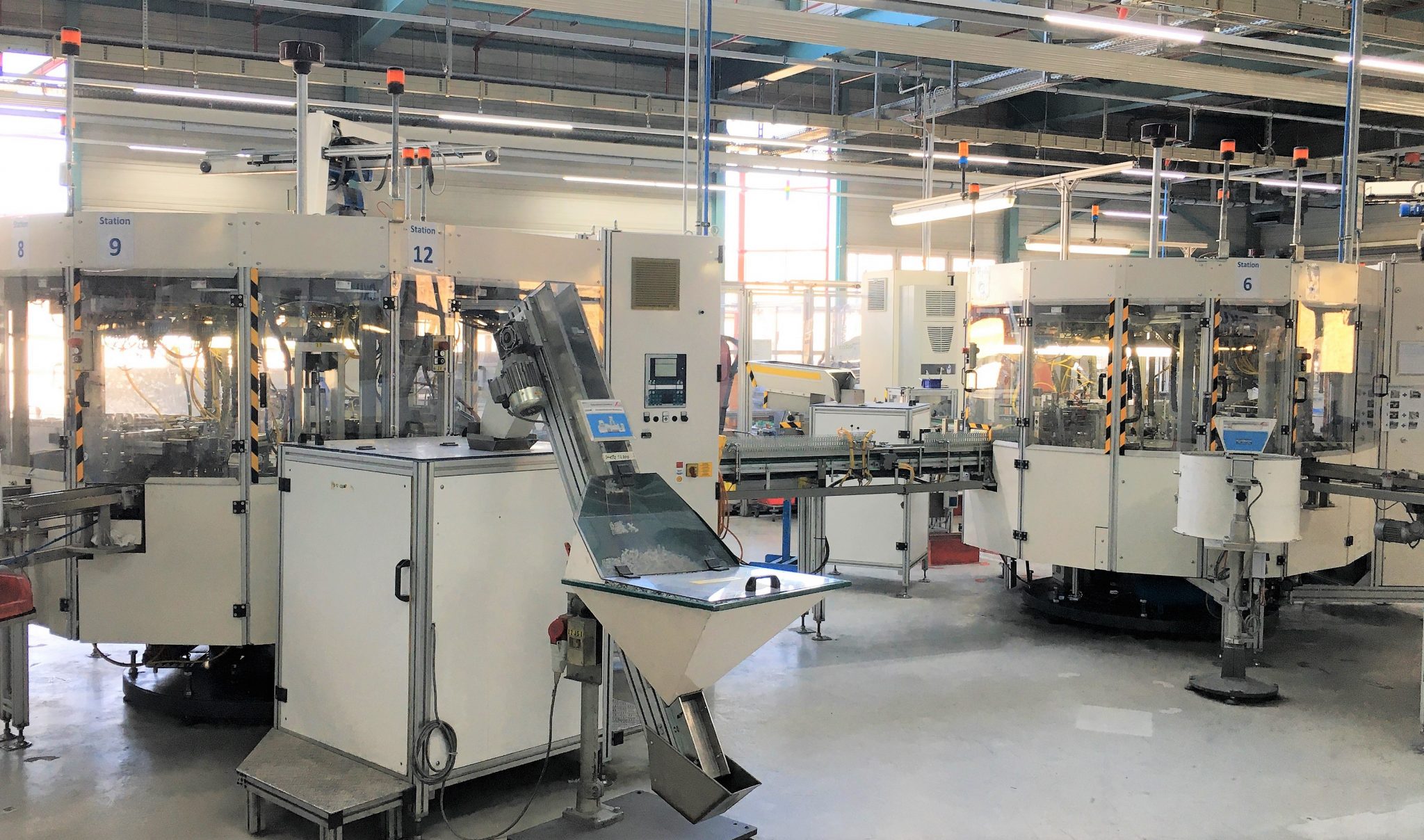 Manual, Semi-Automatic and Fully Automatic Assembly Systems
Integrate the Best Technology for Your Needs
Successful automation requires strategic development of a system best suited for efficient output rates blended with available resources that never sacrifices product quality. Our experts collaborate with you to better understand your product and goals to match the most efficient processes and technologies. Aspects about your product can influence the technologies integrated into your system along with the level of human input you may want to incorporate.
Manual, semi and fully automatic assembly technologies we integrate include:
Our flexible Power and Free platform can achieve 150 parts per minute. Easily expand your system as-needed to add workstations or convert into a fully automated system to match growing product demands.
Explore Types of Technology
Comparing Fully Automated, Semi-Automated and Manual Systems
Fully Automated
Achieve up to 360 parts per minute with fixed cycle times for high volume, low mix assembly.
Semi-Automated
Flexible semi-automatic systems featuring automatic, semi-automatic and manual, operator stations give you the flexibility to incorporate people into your processes to support quality, financial, or delivery goals. These systems include integrated automatic process technologies. Our platform accounts for the future expansion to become a fully automated system with ease.
Manual
Lanco Integrated works with you to design manual systems that support lower production and product launch needs for effective low volume, high mix assembly. Each process stage features a simplified workstation and manually operated tooling. Protect your employees with our ergonomic system designs.
Products Available for Purchase
Learn More About Our Standard Systems