Lanco Integrated enables more efficient production and reduces scrap through custom turnkey automation and testing solutions. Work with an ISO-9001 certified, electronic automation assembly company for the design, prototype, build, and testing of your assembly system.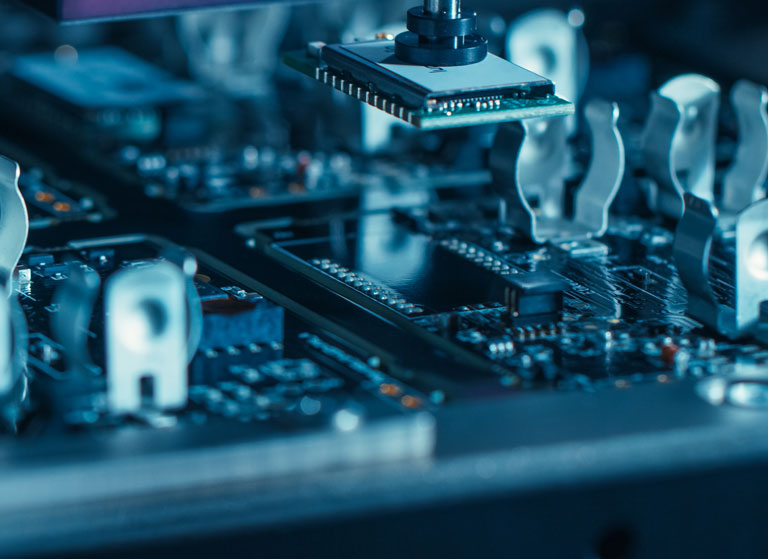 Your Needs Define the Technology
Custom Assembly Automation for Electronics Industry
Choose the proven expertise of an electronic automation assembly company backed by an unmatched commitment to your success. Our automated systems currently assemble more than 1 million parts per minute globally. With our Total Service Solution engage with a company that goes beyond simply delivering automated assembly and test system technology. Develop a long-term partnership grounded in transparency and open communication. Our relationships with our customers are based on an unwavering commitment to their success.
Our experts identify the best platform, technologies, and capabilities to optimize your manufacturing process. A few examples of our capabilities are:
Circuit Board Handling
Soldering (Iron Tip, Micro Flame, Laser)
Tray Handling
Testing
Chassis Assembly
Screwdriving
Labeling
Explore our capabilities further here.
Relevant Electronics Experience
Industry-Specific Experience
Electronics manufacturing is an ideal environment to benefit from assembly automation. Products become more complex as the size of components and circuits continue to shrink. High component density, small pitches, multiple layers, and small and delicate parts that require precise placement are just a few of the assembly challenges that can be solved with automation.
Small delicate parts slow down manual assembly lines. With an automation process designed by our automation engineers, we can speed assembly and reduce errors, defects, and inefficiencies. The future in electronics manufacturing is smaller products and assembly automation from Lanco Integrated improves your small product output today and provides the needed modularity to adapt to what you face in the future.
We are experts in small part assembly. Leading electronics manufacturers throughout the world look to us to build their assembly process 2.0, achieving efficiency today and a stronger place in the marketplace tomorrow.
Our cutting-edge systems are the backbone of manufacturing electronic products worldwide:
Keyboard Switches
Ethernet Connectors
Ear Buds
Switch Gear
Dials and Indicators
Steering Wheel Switches
Coax Connectors
Circuit Breakers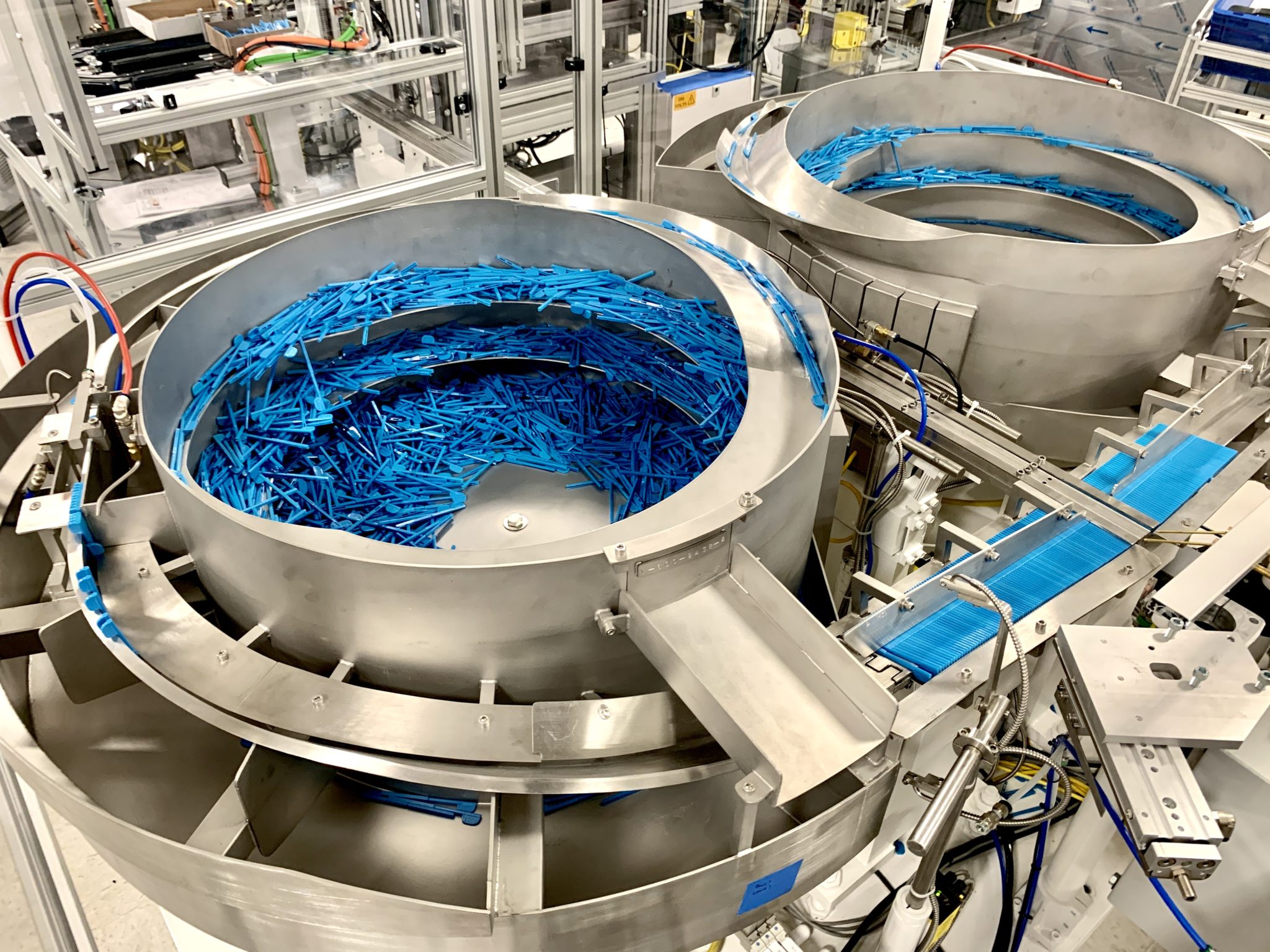 Global Automation Assembly for Electronics Industry
Benefits of Choosing Lanco Integrated
Global Presence
Standardize your automation systems all around the world. Our global presence and ISO-9001 Certification ensure you have the support you need across multiple continents. Utilize our knowledge of global compliance standards and product specifications for multi-continent distribution.
Long-Term Partnership
Our Total Service Solution is the foundation for a relationship that solves your biggest challenge today and helps you look even more optimistically at tomorrow. Combining our electronic automation assembly expertise with your product design and manufacturing expertise assures a system capable of revolutionizing how your company operates for years.
Higher Output, Less Effort
As an ISO-9001 certified, custom integrator, we smooth out your production bottlenecks. Our high-producing systems match your part input with the most cohesive and streamlined assembly process for the highest OLE. Our Power and Free platforms produce up to 150 parts per minute. Our Cam platforms produce up to 360 parts per minute.