Get the precise system you need with expert collaboration, decades of expertise and a focus on teamwork. Whether you need a standard or non-standard system, our proven systems power your success.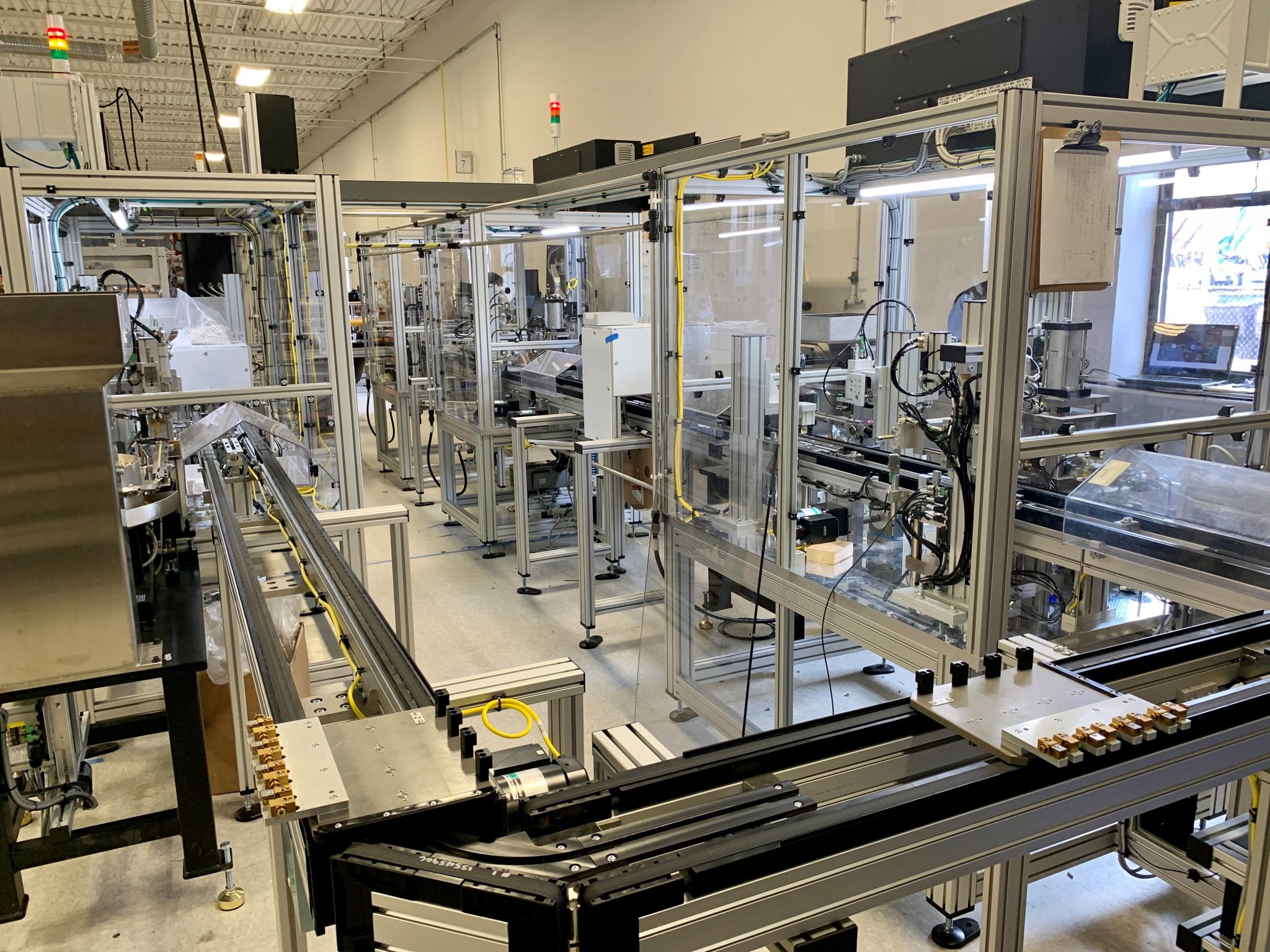 Turnkey Automation Solutions
Matching Your Needs with Our Technologies
Move products or components from one point on your assembly line to another with optimal speed and repeatability.
Our popular systems are modular and come in a variety of layouts. The versatility of our pallet transfer systems makes it easy to adapt as your assembly needs change. Full customization is available for non-standard configurations. Get complete system design, build, testing and installation from a worldwide leader in pallet transfer systems.
Our Total Service Solution promotes a collaborative strategy. We work side by side with your product design and manufacture experts to design and build an effective assembly solution on our pallet transfer system that puts you on a path to improved efficiency and higher output. Experienced automation engineers pour over the details of your assembly process and output goals to configure a system for your success. Our pallet transfer systems integrate seamlessly with process technologies to enable reporting on machine performance allowing you to respond to changes in the assembly flow.
Choose Your System
Key Pallet Transfer System Features
Modular & Flexible
All systems, with modular conveyor elements ranging in lengths from 500 mm to 3000 mm, arrive fully assembled and offer easy maintenance requirements. Invest in a system you can expand and modify as your business grows and shifts. Reconfigure your system to accommodate new layouts and products. Convert your operator stations to account for fully automated technologies.
Layout Options
Our pallet transfer systems are infinitely customizable, precisely matching the demands of your product and goals. Choose from the traditional racetrack layout, parallel configurations, multiple gating arrangements, inline (over and under) layouts, ergonomic manual workstations, and more.
Pallet Features
The size and load capacity per pallet are influenced by the pallet transfer system you choose. All pallets offer speeds of 250 mm per second, RFID tracking, indexing options, options for pallet lifts, and spring-loaded rollers to static anvils.
Products Available for Purchase
Learn More About Our Standard Systems