Rotary indexer solutions promote OEE with proven high cycle rates to meet production goals. Achieve significant output rates without compromising floor space. Take advantage of complex capabilities within a compact system.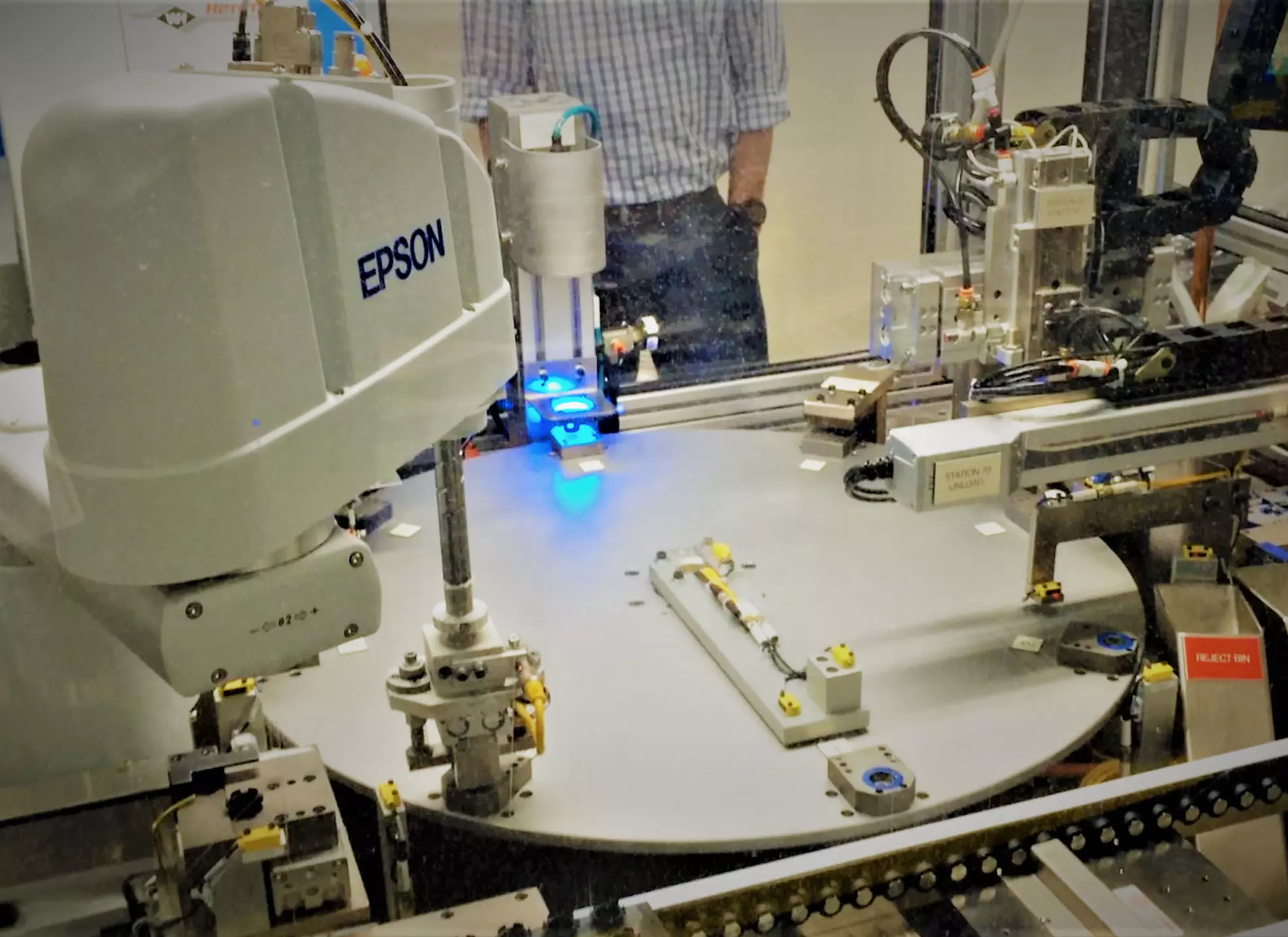 High Cycle Rates for High Output
Choose Reliable Technologies for Future Innovation
Rotary technologies offer a compact system design that achieves high cycle rates. Consistently reach your output goals with the ability to achieve up to 150 parts per minute. Each cycle — and the very structure of the rotary indexing table — promotes reliable and robust part presentation.
Our innovative rotary solutions ensure optimal operations and outputs daily. These technologies often require low maintenance, making them a reliable automation solution and sound investments.
Turnkey Rotary Indexer Solutions
Benefits of Our Rotary Process Automation
Committed Partner
Our Total Service Solution provides the foundation for how we define success: achieving your complete satisfaction. From our first meeting through every regular maintenance request, our experts at all levels deliver the highest customer service to foster your success.
Custom Solutions
Cohesion and teamwork stay on the forefront during all our projects. Our experts collaborate with your product design and manufacturing experts to grasp the smallest details of your goals, processes and products. We use this deep analysis to tailor every aspect of your automated assembly system with an unparalleled ability to match your products with the most efficient rotary dial integration.
Future Considerations
Choose an assembly automation company dedicated to providing innovative and flexible systems. We employ solutions to reach your targets, and can account for future growth. Invest in a system you can upgrade and grow to match changes in demand.
Products Available for Purchase
Learn More About Our Standard Systems