Lanco Integrated enables improvements in productivity with automated automotive assembly processes. Gain production flexibility to meet the dynamic changes in the automotive industry.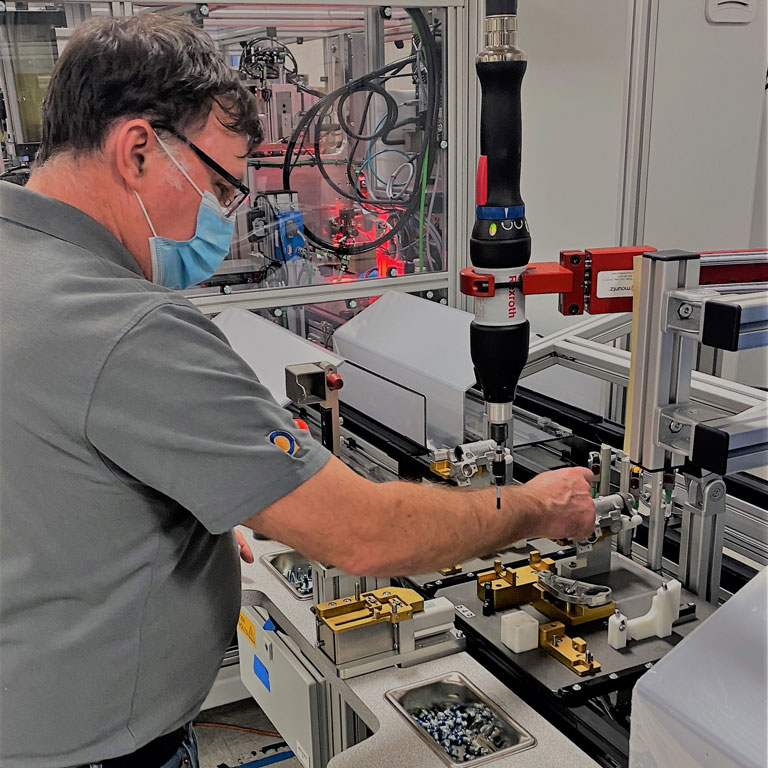 Over 60 Years of Experience
Assembly, Testing and Inspection
Choose one of the world's leading automotive automation companies for the design and build of robust precision assembly, testing, and inspection processes. Testing and inspection processes can be integrated at every stage of your assembly system. Conventional automotive part assembly has relied on our expertise for decades and now it is a part of the exciting future of electric and autonomous vehicles.
To increase efficiency and output, your product design and manufacturing experts work side by side with our automation engineers to solve your most difficult assembly challenges. Worldwide we've helped automotive manufacturers increase production capacity while maintaining rigorous quality control standards with testing like:
Solenoid Assembly & Test (on/off, NL, NH, VFS)
Servo Pressing
Force and Distance Monitoring
Functional testing
Fluid Testing
Flow Testing
Leak Testing
Find more automotive automation assembly capabilities here.
Your Needs Define the Technology
Custom Assembly Automation for Automotive Industry
Our Cam platform meets outputs of up to 360 parts per minute. Achieve higher OEE and production rates without sacrificing speed, safety, efficiency, and reliability.
Our core commitment to you in delivering leading-edge automation technology starts with the simple act of listening. Our engineers collaborate with your product design and manufacturing experts in a thorough review of your current assembly process to understand your exact requirements. We integrate automation processes that fit your needs today and your goals for tomorrow. Leading auto manufacturers all over the world use Lanco Integrated automotive manufacturing automation for products like:
Lithium Ion Battery Packs (HEVs, PHEVs, EVs)
Nickel Cobalt Aluminum (NCA) Batteries (EVs)
Nickel Manganese Cobalt (NMC) Batteries (EVs)
Solenoids
Brake Control Modules
Parking Locks
Start Stop Accumulators and Solenoids
Clutch Assembly
Hydraulic Tensioners
Heater Core Plates
Dashboard Instrument Clusters
Interior Switches
Sensors
Pneumatic Actuators
Hydraulic Actuators
Washer Nozzle Projects
Glass Bonding
Seat Belt Retractors
Buckle Switches
Steering Wheel Switches
Insulator Panel Clips
LED Assembly
Runner Board Actuators
Four Wheel Drive Actuators
Headlight Tilt Actuators
Exterior and Interior Door Handles
Fast Fill Gas Tank Valves
Rollover Valves
Fuel Rails
Hydraulic Connectors
Pipe Clamps
Electric Plugs and Connector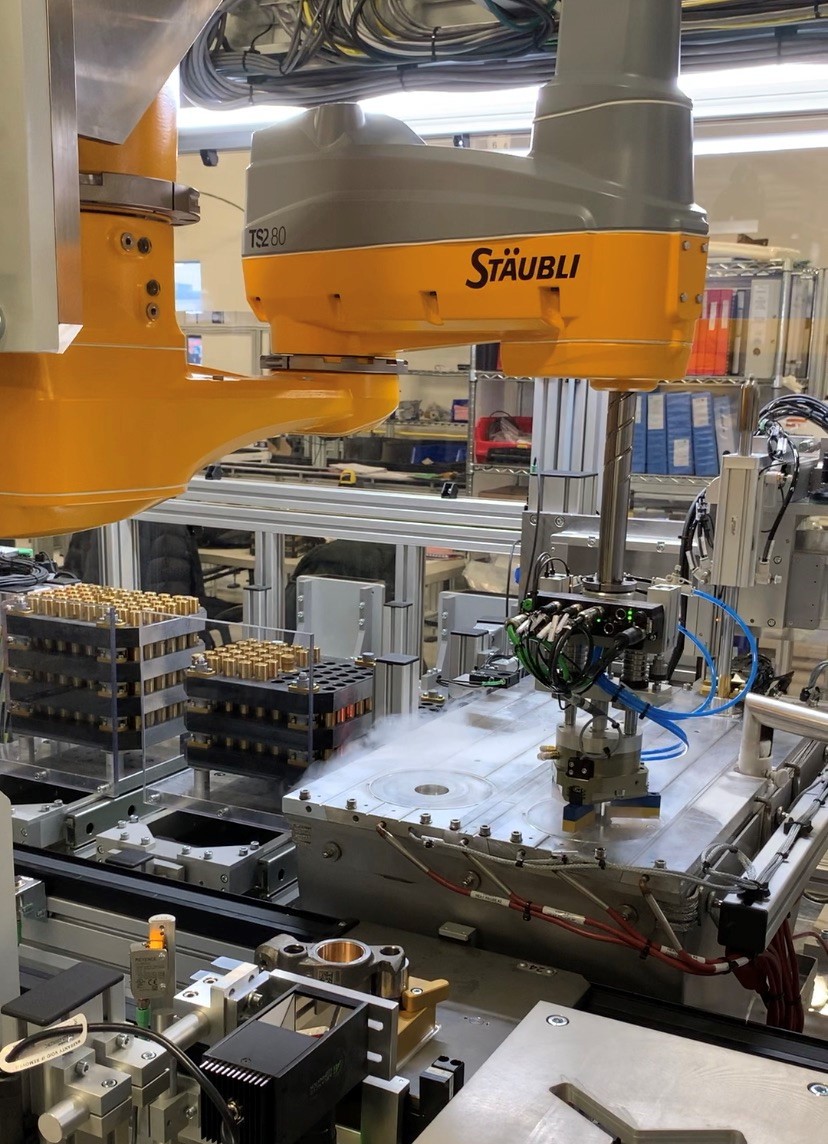 Global Assembly Automation for Automotive Industry
Benefits of Choosing Lanco Integrated
Adaptable and Flexible Systems
Your automation from Lanco Integrated is simply the most visible part of a lasting partnership. Underneath the technology is a highly collaborative, transparent process with every member of our team fully committed to your long-term success. We prepare and plan for your future growth from day one. We analyze how your assembly process may evolve and offer guidance based on our lengthy experience to build in reconfigurability, preparing for changes in your line.
Tailored Solutions
At Lanco we realize that every production challenge is unique. Our proprietary designs offer custom tailored solutions to meet your manufacturing needs.
Multiple Platforms
For complex assemblies, we design and build both Power and Free and Cam platforms. Many variations can be employed depending on the system cycle time. Within these systems, we can integrate both manual, semi-automatic, and fully automatic systems.