From system design through assembly process validation, Lanco Integrated delivers a turnkey assembly system for medical devices.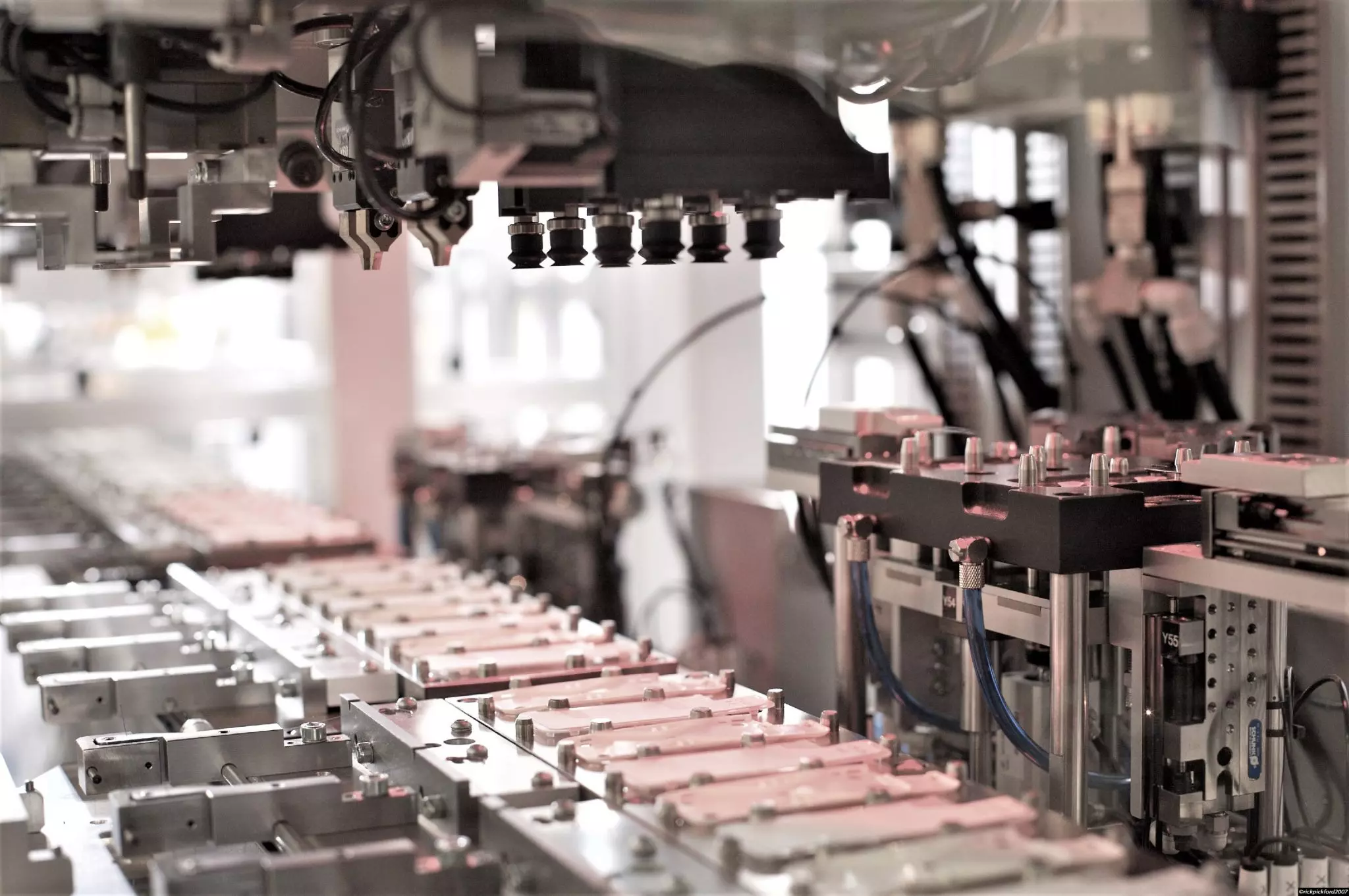 Your Needs Define the Technology
Custom Assembly Automation and Process Validation for Medical Devices
Lanco Integrated has specialized expertise in micro precision part handling used for specialized assembly processes of medical devices. Our validation service provides the documentation required to meet FDA Equipment regulations.
When partnering with Lanco Integrated you'll reduce your time and resource investment, while capitalizing on our knowledge and expertise in medical equipment assembly process validation. Our documentation package includes: DQ, SQ, IQ, and OQ. We have deep experience in executing assembly validation processes to help meet FDA and TÜV requirements that will reduce your time to market.
Our Total Service Solution is a unique process designed to gain clarity of your exact needs. Through a collaborative and open-door, transparent process we've built assembly processes for leading medical product manufacturers around the world. From concept and design to prototyping and building, our assembly systems can speed the delivery of your device. Our success in medical device assembly automation can be found globally in the manufacturing of:
Needles
Sutures
Medical Tubes
DNA Test Kits
Syringes
Defibrillators
IV Bags
Inhalers
Dental Implants
Pregnancy Tests
Disposable Pressure Transducers
Diagnostic Test Kits
Learn more about our niche capabilities here.
Ensuring Product Quality
Dedicated Validation Department
Lanco Integrated offers a complete qualification document package.
As a global leader in medical device assembly automation, we have a department dedicated to the validation of our medical assembly systems. This internal expertise in validating the assembly process provides a complete qualifying GAMP® 5 validation package, which include:
Many processes within the production of medical equipment can be successfully automated. Processes we have recently automated include:
Staple Forming
Staple Inserting
Tube Straightening
Auto Injection
Tubing
Plastic Bagging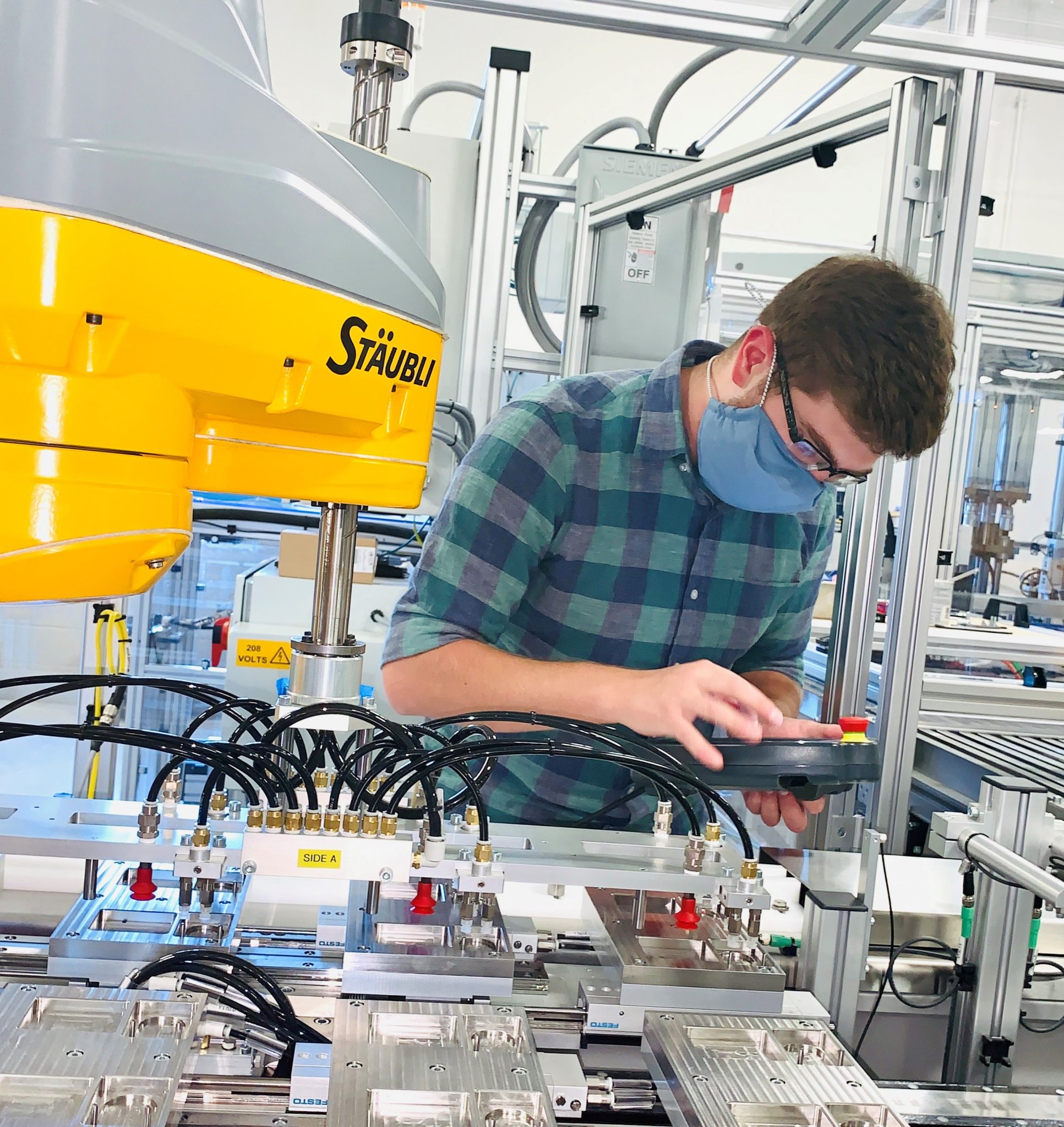 Global Assembly Automation for Medical Industry
Benefits of Choosing Lanco Integrated
Flexible Solutions and Systems
When your assembly needs or compliance requirements change, your Lanco Integrated modular system can keep pace. Transform your system and maintain OEE through its entire lifetime. The true power is in its flexibility.
Optimized Manufacturing Processes
Achieve up to 360 parts per minute with our advanced technologies. Our automation engineers collaborate closely with your product design and manufacturing experts to analyze each turn in your assembly process to match the right automation process with your output requirements. We study every requirement, metric, and detail to deliver the most ideal automation assembly system for you.
Global Partnership
Your assembly system from Lanco Integrated is more than just leading technology and engineering. It's the foundation behind a lasting partnership with an industry-leading assembly solution company. Our commitment is to your continued satisfaction and manufacturing efficiency. Our global presence guarantees you always have the support and resources you need.