Build better! Maximize your efficiency with strategic automated assembly solutions. Integrate complex robotic systems with machine vision guidance to rapidly and precisely complete repetitive tasks without compromising quality.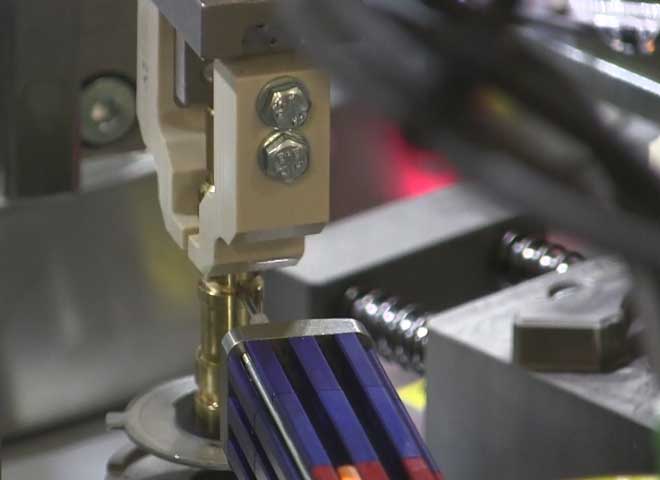 Achieve High Production Yields
Automated Assembly Solutions for Your Industry
New advancements in technology are unleashing unprecedented breakthroughs in automation. Strategically integrate advanced technology to improve OEE, product quality and end-of-line output. Our engineers will help you achieve the output and quality you need. Find out about our manual, semi or fully automated systems that can achieve up to 360 PPM.
We have decades of experience lifting manufacturers like you all over the globe to new heights in efficiency. With over 8,000 systems delivered worldwide, our work spans a multitude of industries, including:
Streamline your operations by precisely executing tasks at a faster rate with less downtime. Our flexible, modular systems allow you to reconfigure and deploy to better adapt to changing business needs and industry demands.
Benefit from a Custom System
Integrate the Best Processes for Your Products
Our focus is to develop systems with the most ideal processes for your specific product. With our custom assembly automation, you don't have to conform your business to existing technology; we conform the technology to your business. Our expert engineers consult with you and deeply analyze your industry, output goals, product details, and current metrics to design the best processes to integrate. We have extensive experience incorporating a wide range of capabilities and technologies into our systems.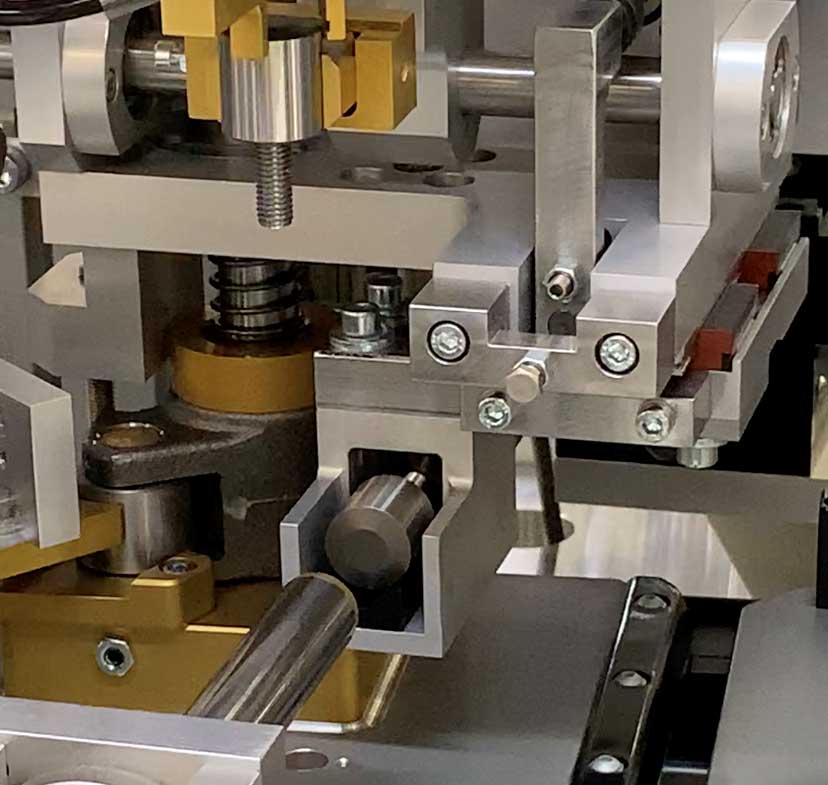 A partial list of assembly processes we've automated:
Pressing/Joining
Pressing (Servo, Pneumatic, Air/Oil)
Riveting
Staking
Screwdriving
Punching
Bending
Crimping
Orbit Forming
Adhesive Application
Welding & Soldering
Laser Welding and Cutting
Ultrasonic Welding
Resistance Welding
Heat Staking
Soldering
Solvent Bonding
Dispensing & Metering
Fluid and Powder
Grease
Adhesive
Calibration
Cutting
Suture Barbing
Wire Cutting & Stripping
Die Cutting
Shearing
Marking
Ink Jet
Pad Printer
Laser
Stamping
Impact
Label Printing
Handling Technologies
Wire Handling
Tube Handling
Suture Winding
Mold Inserting
Pin Insertion
O Ring Installation
Pick and Place
Part Conveyance
Pallet Conveyor
Rotary Dial
CAM Driven Indexer
Linear Motor Pallet Transfer
Puck Conveyor
Robotics
Cartesian
SCARA
6 Axis
Vision Guided
Vision Guided Robotic Picking and Placing
Delta Robot
Empowering Global Assembly
Benefits of Our Automated Assembly Solutions
Flexible Systems
Adapt your automation system as product demands change. The flexible, modular nature of our systems empowers you to grow, expand and adapt your line as needed. You get technological flexibility and expert guidance from a worldwide leader in assembly automation.
Collaborative Approach
Partner with our experienced engineering staff from the beginning. We understand the intrinsic value of open communication and teamwork to develop the best solution for your unique automation and output goals.
Supportive Partner
Our Total Service Solution establishes a foundation of a lasting partnership with you. Whether your current system needs regular maintenance or it's our first meeting, you'll sense a devotion to your success. The same kind of devotion that has made us the assembly automation partner to some of the world's largest manufacturers.