Lanco Integrated Takes First Place Earning the Title "Assembly System of the Year!"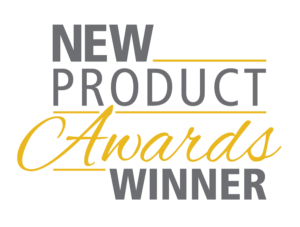 Lanco Integrated (Video)
Assembling Micron Parts Equivalent to a Grain of Rice
Westbrook, ME October 28, 2021 – – Lanco Integrated, Assembly Magazine just awarded Lanco Integrated "Assembly System of the Year" award, for their achievement in micro-precision assembly systems. Lanco Integrated developed a line, that assembles a sub-assembly for an acoustic device used in consumer electronics and the medical device industry which until completion of the system, was only being assembled by hand. The assembled part is roughly the size of a grain of rice.
The resulting machine showcased a portfolio of Lanco's core technology competencies and highlighted how Lanco's strong partnerships with its customers leads to a comprehensive understanding of their needs and ensures their continued success with Lanco's designs.
In this instance, Lanco's partner relationship was critical for learning the nuances of the customers manual process and allowed Lanco to recreate the intricacies of manually assembling components with micron-level tolerances.
Challenge
Lanco knew that working at the micron level meant that every part of the process would be subject to movement that could not be seen and understanding component experience without tactile feedback would be difficult.
The need to handle three variants on a single line posed the challenge of developing diverse technology payloads with minimal effort required for tooling changeout.
Interconnecting dozens of technologies and complex processes would result in a large line, but never-the-less an efficient footprint was a requirement.
Solution
Lanco turned to its rotary dial design for interconnecting the diverse technologies and complex processes into compact work cells. Material handling and assembly would be accomplished by a suite of eighteen robotic cells fed by Lanco's unique pallet transfer systems.
Lanco developed a custom, machine-vision process that picked and controlled part orientation with camera guided motion that gave the unconventional robotic ability to assemble mating parts with micron-level accuracy.
Incorporating data collection gave Lanco and their customer, the ability to monitor over 500 different data points for each part as it moved through the assembly process.
Outcome
Incorporating Lanco's comprehensive data collection system gave the ability 'to see' details that mattered. Unparalleled quality monitoring, process tracking, and pinpoint troubleshooting helped fine-tune cycle time, quality and OEE which increased customer output to 1440 PPH and reduced wasted components and minimized downtime.
Robots gave the advantage of a smaller footprint over Cartesian systems, the confidence that movement degrees of freedom would not be a limiting factor, and the payload flexibility to meet tough work holding, vision and dispensing expectations.
Despite the system's complexity, easy to use robotic pendants minimized set up and teaching requirements and ensured that Lanco's customers would be successful operating the system.