Partnering For Our Community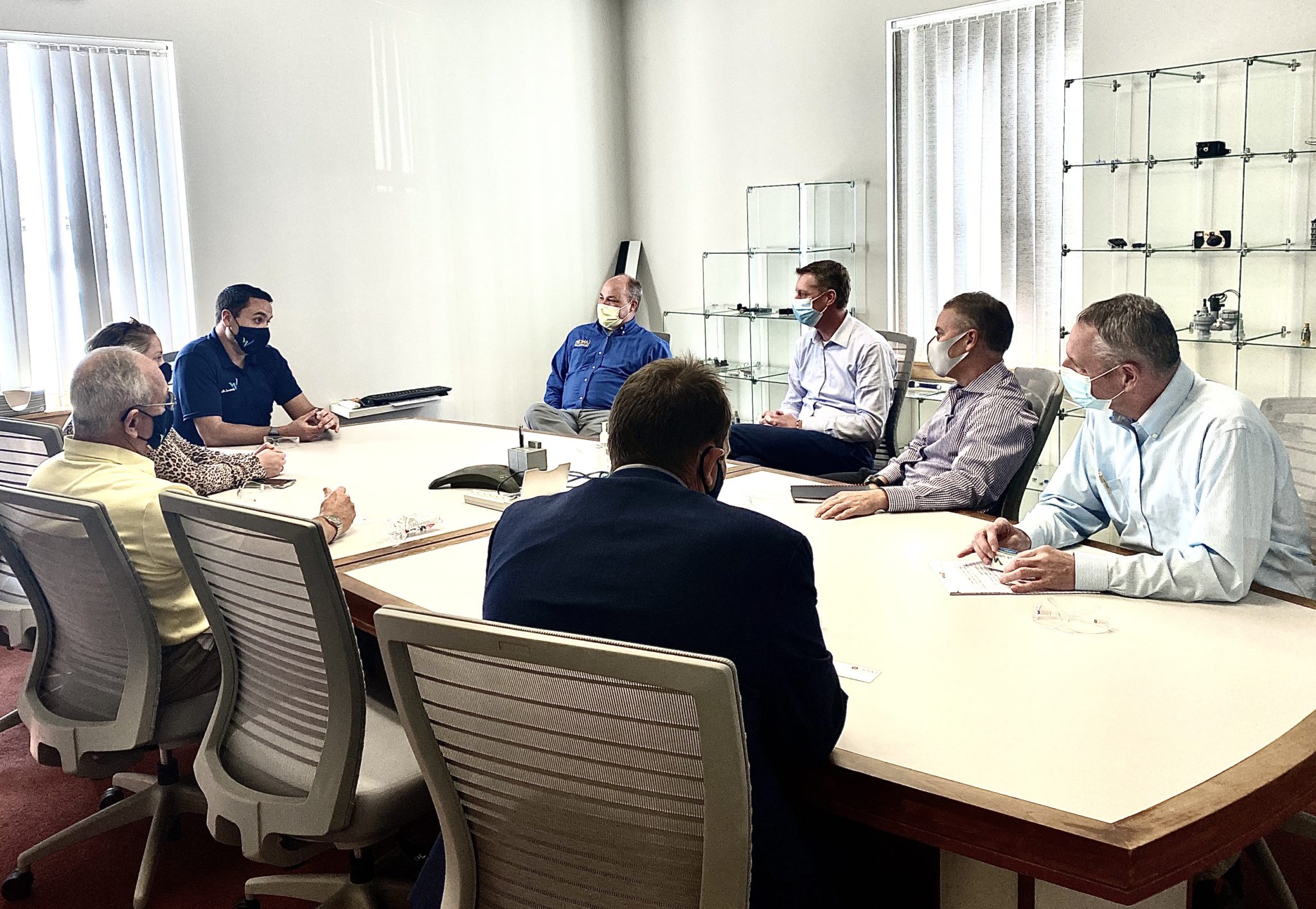 Westbrook, Maine September 28, 2021, ­­­­– Mayor Michael Foley of Westbrook Maine, visited Lanco Integrated an employee-owned company that designs and manufactures automated systems. The mayor met with employees and Senior leadership to discuss partnerships and community programs.  "Connecting businesses to support local groups and organizations provides a healthy environment for the community. We are excited to work with the new leadership at Lanco Integrated to see this vision through," said Mayor Foley.
Lanco Integrated has been building assembly systems since 1984 in Westbrook Maine. The employees have grown up here and are raising their families here.  "The culture at Lanco has been heavily influenced by our Employee Ownership (ESOP) structure that builds upon teamwork and functions much like an extended family that looks after one another.  We are all very proud of Lanco's success and feel that it is only right to share our success and experience with the local communities in which we live and work.  Speaking on behalf of the Lanco family it has been very rewarding to volunteer and engage with and support students through the Westbrook High School Lanco Integrated Scholarship fund as well as providing mentoring and sponsorship of the Northern Force Robotics League.  Additionally, the Lanco team throughout the year regularly volunteers at community food banks and other service organizations.  We look forward to continuing to explore ways to volunteer our time and talents throughout the greater Portland area," said Bob Kuniega, CEO and President.