When Lanco Integrated needs an accurate gripper with repeatability and a compact size, they turn to SCHUNK!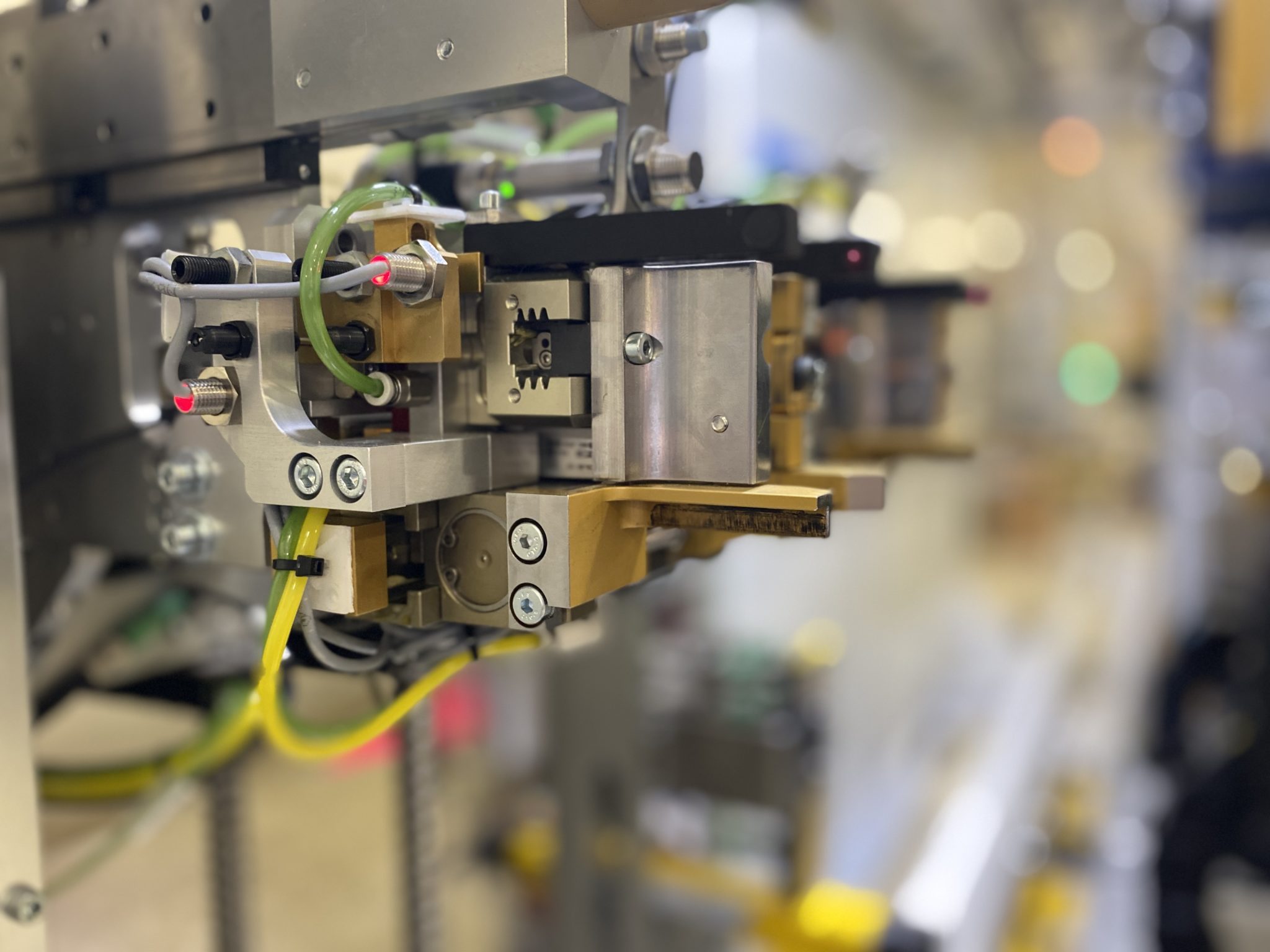 Lanco Integrated is updating their highly successful suture barbing machines; the original machines were developed over 10 years ago and are still performing well but latest revisions allow for product to be loaded and unloaded in parallel with the barbing process and provide for automatic changeover to support different suture lengths and gages.
The Lanco team faced several challenges dealing with one of the more complex and compact systems they had manufactured; the system has significant wiring needs, so cable management and routing had to be carefully considered while also allowing for safety measures that permitted operators to access areas of the machine while running.
The team at Lanco Integrated did not have to worry about which gripper supplier to choose. They have been working with SCHUNK, who makes the largest range of standard gripping components on the market, for several years, and knew that the compact and reliably repeatable KGG grippers were the right choice for this machine design.
According to one Lanco representative, "Lanco has used SCHUNK grippers for many years, because they just work! This system required highly accurate repeatability, and SCHUNK's KGG is a small compact gripper that works very well for handling various suture thread sizes."